Food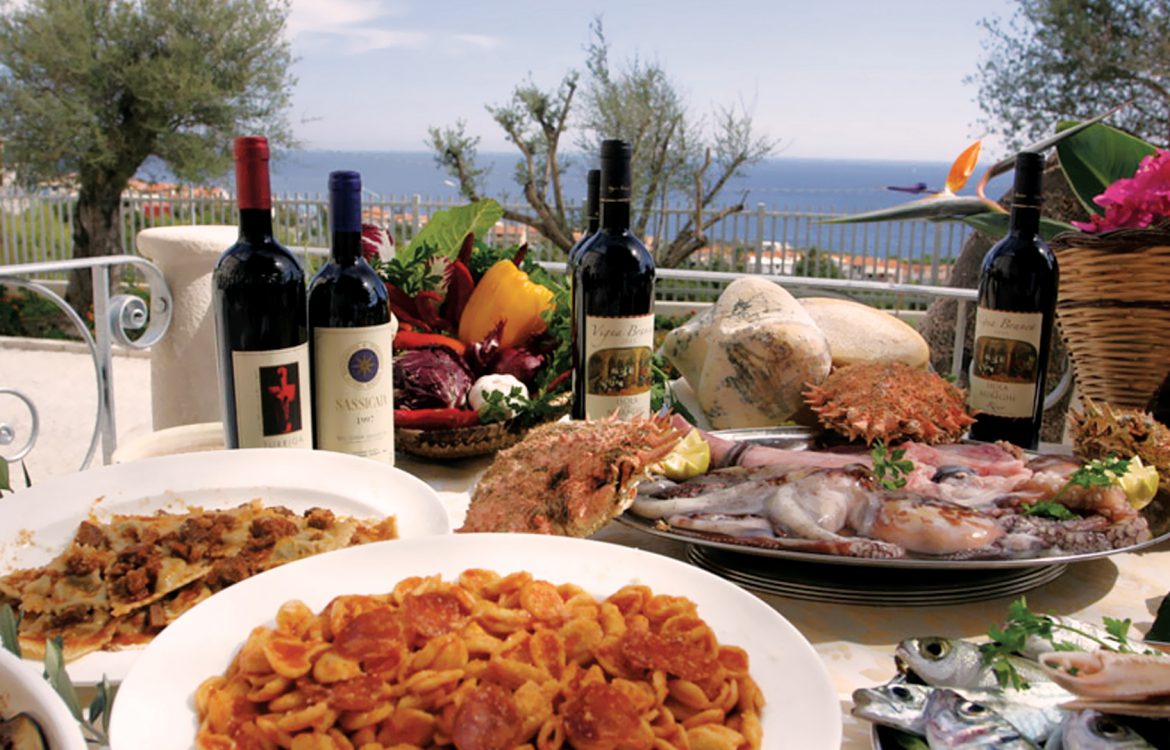 The Sardinian cuisine is characterized by its variety, as well as from being enriched in history through contributions and contamination from contacts and exchanges between different Mediterranean cultures. Varied and diverse, ranging from roasted meats, bread, cheeses, wines, sea and land dishes, both the pastoral and country traditions, game, fishing and gathering wild herbs.
It is common to associate Sardinia to his dishes and best known wines: roast suckling pig, seadas, myrtle and cannonau, but obviously there is much more. Each area of Sardinia has a typical cuisine based on farming and pastoral traditions, influenced by pleasant and concrete seafood.
Spaghittus cun cancioffa and bottariga – Spaghetti are tossed with tuna or mullet bottarga and artichokes. This first course is served with a drizzle of olive oil.
Sa Burrida is the typical starter home of Cagliari. It consists of eels in a walnut sauce and vinegar for about 24 hours to unleash the natural flavors of fresh fish.
Another culinary masterpiece is Fregula, a type of pasta of durum wheat in the form of small ball. The ways in which you can enjoy Fregula are different because the recipes and ways of cooking it vary greatly from city to city.
The Culurgiones are like ravioli but stuffed with potatoes and mint. This extraordinary type of pasta is usually served with tomato sauce, basil and a sprinkling of pecorino.
Sebadas or Seadas are sheets of fried dough topped with honey that can be found throughout the year. What is amazing is to discover a soft pecorino heart.
On Pan'e saba is a typical sweet prepared for special celebrations such as weddings. It is a mixture of cooked wine, water, flour, raisins, pine nuts and almonds which is finally decorated with colored sugar balls.
The Amarettus biscuits are baked with chunks of almonds, sugar, flour and lemon peel.
Another aspect that has to do with the traditional Sardinian food is the art to prepare and enjoy delicious meals in local wineries.