Nature and adventures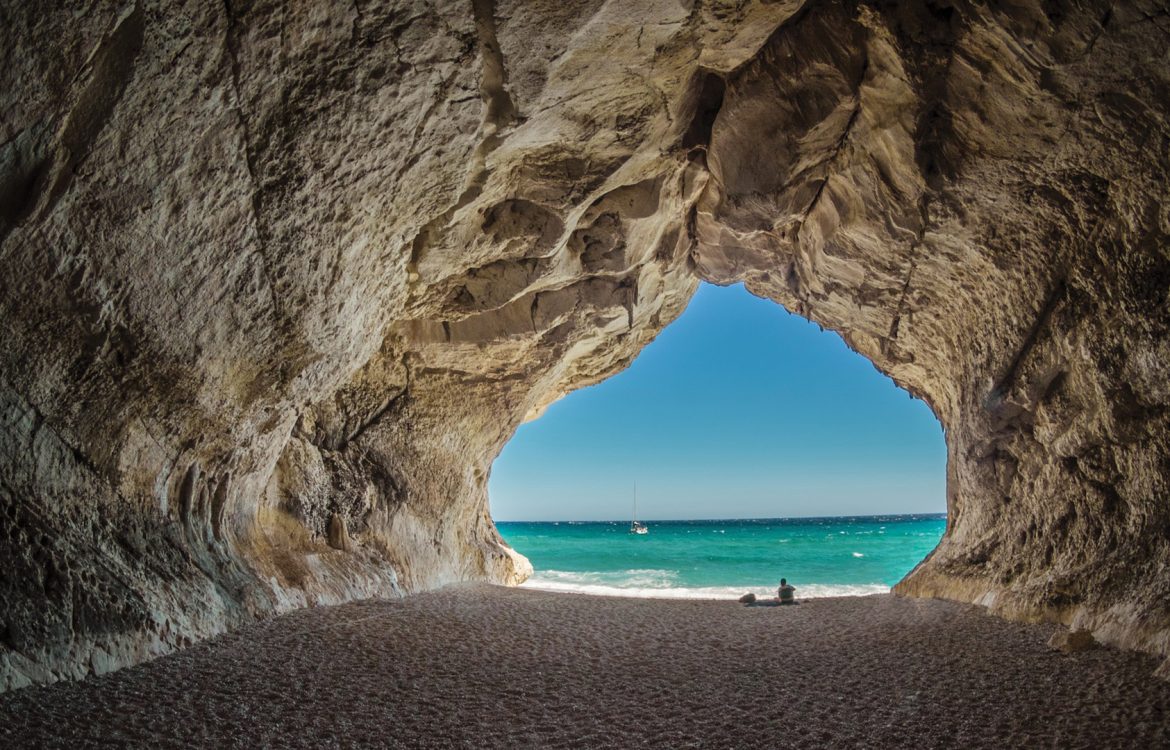 Sardinia is well-known for its stunning beaches and crystal clear seas: from the dramatic limestone mountains dropping to secluded coves in the east,
to the sand dunes in the west and the clear and shallow waters of the south.
But, among its wonders, Sardinia can also offer mountains like the area of Gennargentu painted by Mother Nature herself. This region is rich in flora and fauna: you can admire mouflon, Sardinian deer, golden eagles and amazing flamingos.
We can't forget to mention the extensive labyrinth of intriguing caves extending deep beneath the island's mountains and along its coast.
Thanks to its natural wonders, Sardinia offers a wide choice of activities either by sea, in the countryside or in the mountains.
Water sports – The rocky headlands of the coast provide interesting snorkelling, and in some places

superb diving. The crystal clear waters are rich with marine life and dotted with little caves and gorges ripe for exploring.

Golf – There are some first-class golf courses on Sardinia with some breathtaking scenery. Is Arenas near Oristano, is surrounded by 1850 acres of pine forest. Is Molas is another superb course, in Santa Margherita di Pula, with spectacular views of the Roman ruins of Nora and the dazzling sea.
Hiking and trekking – Whether you are a serious hiker or simply enjoy a stroll in beautiful surroundings, walking is the perfect way to enjoy the island's natural beauty. Keen ramblers will not be disappointed by the island's wide choice of hiking possibilities.
Mountain biking – For those who love exploring on two wheels, Sardinia's magnificent mountainous landscapes offer fantastic mountain biking opportunities, and you will not be

disappointed by the views. Sardinia's low-season,

desert country roads offer a unique network of winding routes for the keen biker.

Horse riding – Whether a beginner or an experienced rider, this is a fantastic way to discover hidden Sardinia and explore areas that cannot be reached by car. Sardinia's hilly expanse and endless beaches make the island a perfect arena for visiting horse riders.
Bird watching – With its diverse landscapes and mixtures of migrating and endemic species, Sardinia is a birdwatchers paradise: in addition to Sardinia's already rich and diverse birdlife, hundreds of birds descend on the island during their spring and autumn migrations.